AF-E 400
New
Electromagnetic flowmeter for utilities and industrial automation
Flow measurement of conductive liquids, e.g. coolants, cold/hot water, chemicals, etc.
Best-in class temperature range, accuracy, pressure drop and flow range
Ultra-compact design for parallel installation and tight spaces
4…20 mA, pulse, frequency, Modbus, IO-Link
AF-E 400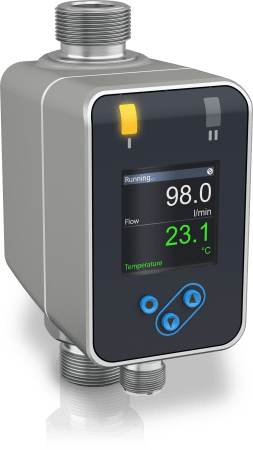 The AF-E 400 is an electromagnetic flowmeter for utility applications and industrial automation. This ultra-compact mag meter is the ideal choice for applications with conductive liquids in tight spaces, e.g. in cooling lines of welding equipment, bending machines and robots or on chemical dosing skids. It features best-in-class accuracy in every flow range, allowing optimal processing in automation. The round bore reduction of the sensor makes the flowmeter more resilient in terms of increased pressure, ensuring high accuracy over a wide pressure and temperature range. Its integrated temperature measurement eliminates the need for an additional sensor.
The AF-E 400 guarantees maximum flexibility when it comes to installation. Due to the special design of its magnetic circuit, field strength and electronics, this mag meter can be positioned in extreme proximity to one another (as close as 2 mm / 0.08"). It can thus be mounted in parallel without interference. The electromagnetic flowmeter offers various output and communication options. Among others, the device features an IO-Link and a Modbus option to provide operators with multiple sensor and application data for smarter factory automation. IO-Link also enables faster sensor installation or replacement.
Product highlights
Measurement of flow rate, totalised flow and temperature up to +90°C / +194°F
Robust casted stainless steel housing (2 mm /0.08" thickness)
Maintains accuracy over a wide pressure and temperature range
Round bore tube for minimised pressure loss and a high turndown ratio without risk of cavitation
No cross talk: Allows installation in series or in parallel up to a distance of 2 mm / 0.08" from device to device
NAMUR NE 107 diagnostics
IO-Link enables transmission of more process data and automated device configuration without programming
With rotatable full colour display
Nominal sensor sizes 6, 15, 20, 25 mm for flow rates up to 150 l/min with G (male) and NPT or RC (female) threads

Various adapters for other thread types
Adapter solution for 40 and 50 mm for flow rates up to 500 l/min
Typical applications
Factory automation, Machinery
Flow measurement of conductive liquids in utility applications and industrial automation
Cooling water monitoring in bending, welding robots, injection moulding and web handling applications
Water consumption monitoring in washing installations (grit wash, car wash, industrial wash)
Flow monitoring in recirculation of hot and cold water
Dosing skids for reagents and catalysts or chemicals
Links
before relatedLink condition
.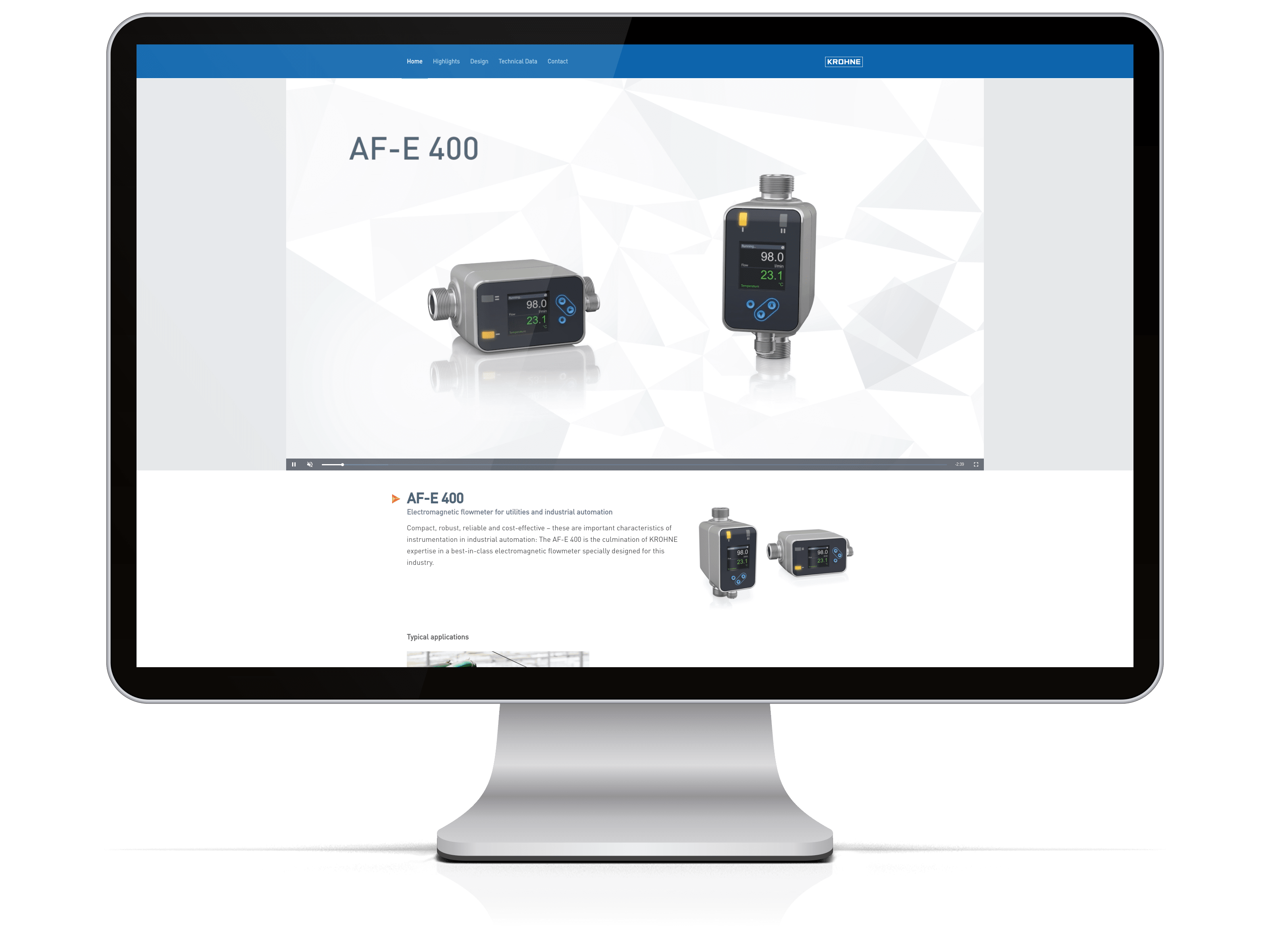 Download Center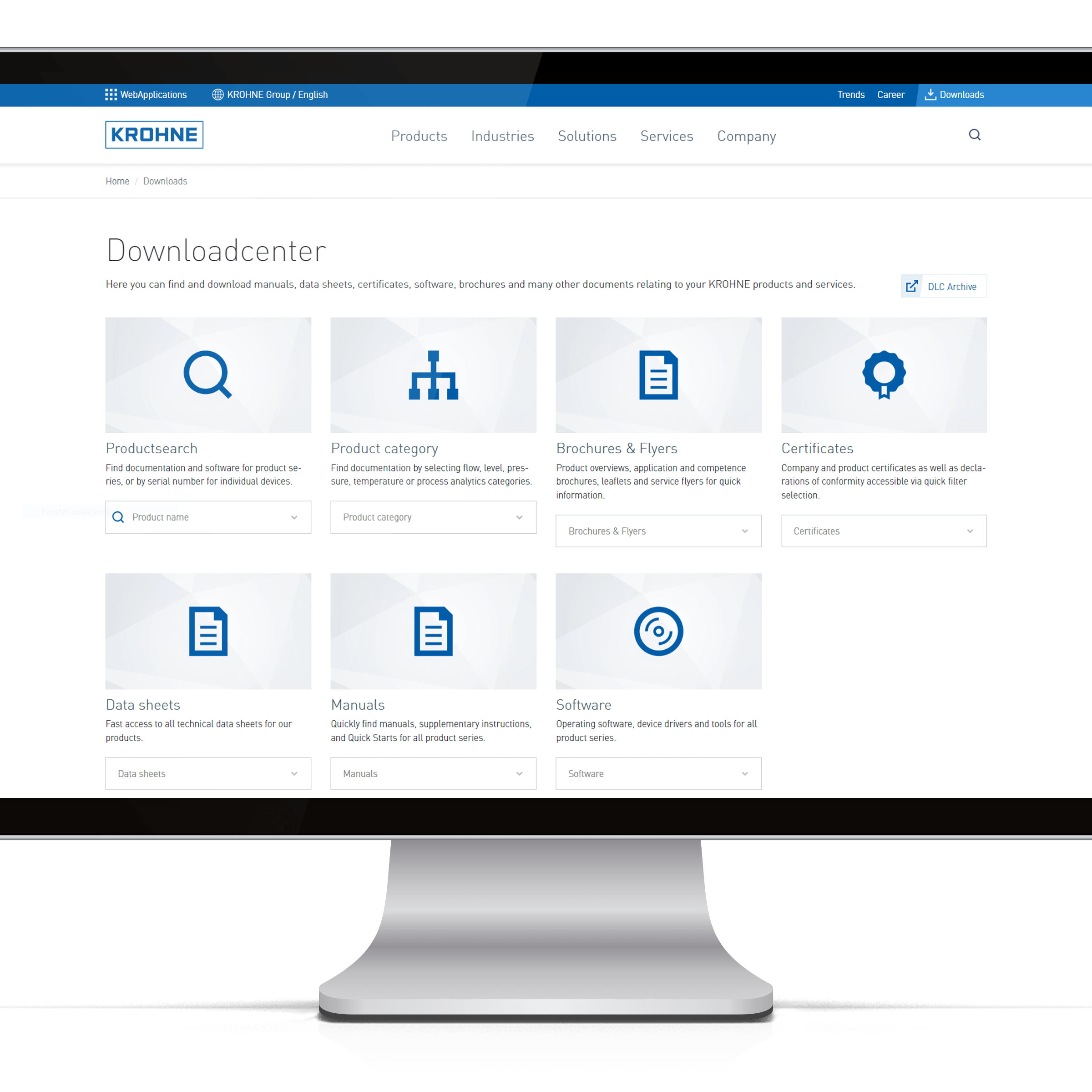 AF-E 400
Download Center
Technical datasheets and handbooks
Flyers and brochures
Certificates and approvals
Software and driver